The GBTA Sustainable Procurement Criteria (SPC) is a consolidated bank of sustainability questions for procurement that aligns with international sustainability standards. It enables corporate travel buyers to assess the sustainability efforts of suppliers in a consistent and harmonized manner. By consolidating procurement criteria in one platform, suppliers will be better prepared to respond to requests. 
The Problem We Are Solving  
There is a current lack of standardization on the sustainability attributes used for procurement in the business travel industry. While buyers are not sure what questions to ask and what to do with the information collected, suppliers receive hundreds of different sustainability questionnaires where not all questions are material.   
As an industry-wide, open-source solution, the SPC gives corporate travel buyers the tools to make procurement decisions and deliver on their sustainability objectives. 
Why Sustainable Procurement?   
60% of business travel buyers and suppliers see harmonized standards as a main facilitator of the green transition.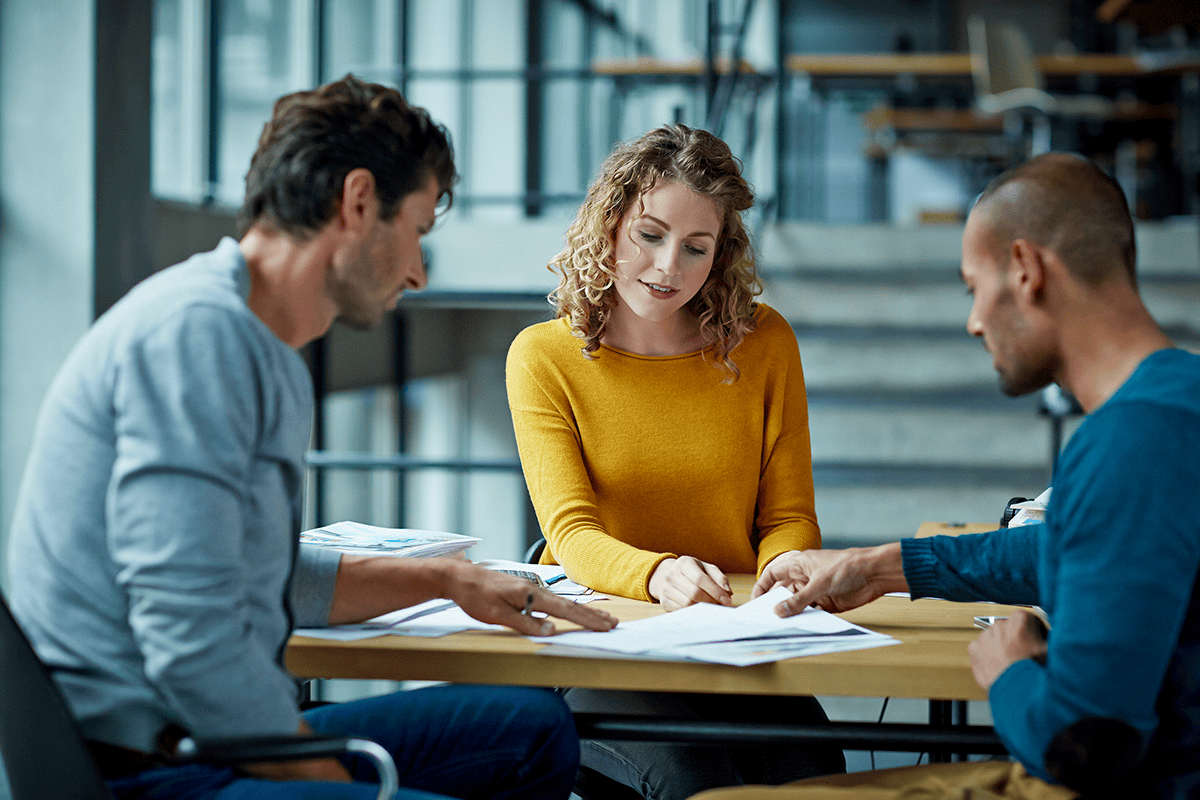 Corporate travel buyers:

Incorporate questions into your procurement process based on the maturity of your sustainability policies and procurement needs. Consider following the

Starting, Leading,

Advancing

framework, or choose your questions a la carte.   

 

Suppliers of corporate travel services:

Update your responses to all questions on an annual basis so that you can respond to procurement requests in a streamlined manner. 

 

 

Travel management companies/corporate travel booking:

Align scorecards and procurement guidance with questions provided. 

 

RFP providers:

Choose procurement criteria from the questions provided and align RFP questions accordingly.

 
The GBTA Sustainability Committee solicited input from a diverse array of industry stakeholders for each vertical, including buyers, suppliers, sustainability standard setters, partner organizations, and subject matter experts. This makes the Supplier Sustainability Matrix an industry-vetted and industry-backed tool.  
Morgan Lautredoux, Corporate Travel-Contract Performance Manager,

Shell

(Task Force Lead)

 

Andy Cassidy, Corporate Travel Manager,

AMC Networks Internationa

l

 

Robyn Grassanovits, Vice President Travel Products & Emerging Business,

Cirium

 

Albena Taseva, Global Category Manager Travel & Events,

Randstad

 

Sven Wiltink, Director Responsible Business,

Radisson Hotel Group

 

Charlotte Winter, Operations Manager EMEA,

SYNERGY

 
Mark Ziegler, Senior Travel Manager – Global Travel Services,

NetApp

(Task Force Lead)

 

Nashir Hirjee, Director, Global Corporate Accounts,

United Airlines

 

Sylvain Muller, Product Expert for Environmental Sustainability,

SAP Concur

 

Veronica Sandoval, Travel Manager LATAM,

Trane Technologies 

 

Robert Wade, Global Travel Manager,

F5 Networks

 
Albena Taseva, Global Category Manager Travel & Events,

Randstad

(Task Force Lead)

 

Andrea Giurcin, CEO,

TRA Consulting

 

Karina Block Henriksen, Global Travel Leader,

IKEA Group

 

Jenny Sabineu, Manager, Travel & Sustainability (EMEA/LATAM),

Salesforce

 
Mallory Collins, Global Travel Supplier Program Manager,

Meta

(Task Force Lead)

 

Brooke Davis, Global Travel & Events Manager,

Lululemon

 

Stuart Donnelly, President Mobility,

The Miles Consultancy Limited 

 

Adam Goldberg, Head of Travel,

BMS

 

Priscilla Scruggs, Senior Corporate Sales Manager, SIXT 
"GBTA, as a facilitator of business travel industry harmonization of integrating globally aligned sustainability practices, plays a crucial role in driving sustainable practices within the Travel & Tourism sector. By utilizing WTTC's Hotel Sustainability Basics as a benchmark, GBTA recognizes the significance of integrating globally aligned sustainable practices into hotel operations. Through collaboration, we pave the way for a sustainable future in business travel, leaving a positive and lasting impact on both the planet and our industry."
"GBTA has demonstrated a commendable commitment in orchestrating coherence and unity within the business travel industry. Their Sustainable Procurement Criteria are constructed in accordance with different sustainability frameworks and mapped against the GSTC Criteria, the global standards for sustainable travel and tourism. Shaping a future where business and sustainability converge seamlessly is a purposeful journey that we all must take part in."
UBS recognizes the vital importance of harmonizing standards across the corporate travel industry. Sustainable travel is not just a responsible choice for businesses, but also a crucial step towards mitigating our environmental impact and preserving our planet for future generations. Consistent guidelines and benchmarks ensure that all businesses adhere to the same sustainability principles, facilitating collective efforts towards a more sustainable future. This alignment fosters transparency, allows for knowledge sharing, and encourages continuous improvement within the industry.

By adopting sustainable travel practices, businesses can significantly reduce their carbon footprint, promote environmental conservation, and contribute to creating a greener world. GBTA's Sustainable Procurement Criteria offers a comprehensive framework to guide and support organizations in implementing eco-friendly travel policies and travel sourcing initiatives."
"Sustainability is a top priority for corporate buyers and hoteliers globally. From the work we've done at HRS via our Green Stay Initiative, we see that the procurement-booking-hotelier ecosystem is already engaged on the importance of driving more sustainable procurement and booking practices," said Martin Biermann, Chief Technology Officer at HRS and a founding member of GBTA's Sustainability Council. "We stand with GBTA in advancing all education efforts to our industry, as both buyers and hotel suppliers learn how to best harness new technologies and standardize procurement approaches. As revised sustainability practices are adopted, we're confident our community will propel a greener future for corporate travel worldwide."
"A sustainable future for travel and tourism can only be achieved through collective action and the corporate travel segment is well placed to accelerate the sector's transformation. GBTA plays a key role in driving the harmonization that is crucial to sustainable procurement at scale. This is why Travalyst has partnered with the GBTA Foundation, to ensure the whole industry has access to sustainability information that is clear, consistent and credible; enabling corporations and business travelers to make more sustainable choices."
"Southwest Airlines® is proud to partner with GBTA through our role within the Sustainability Leadership Council to harmonize sustainable procurement criteria for airlines. We applaud GBTA's work to increase standardization in sustainable procurement. This will be impactful for both travel buyers and travel suppliers to help advance environmental sustainability in business travel."
"One of the most daunting tasks in our sustainable business travel journey was integrating sustainability into the RFx process. We quickly realized that there wasn't one consistent path, numerous certifications, and varied guidance on how to apply the results into our program. I am encouraged by GBTA's leadership to help harmonize these efforts and drive toward collective progress to ensure sustainability is a business priority in the corporate buyer-supplier relationship."
"GBTA's new Sustainable Procurement Criteria will allow travel buyers to assess supplier sustainability in a meaningful and consistent way, focusing on what's most impactful for their program, their company and the planet. By driving alignment across customers and suppliers, these Criteria represent a huge step forward for business travel and the opportunity for our industry to lead the way to a more sustainable travel sector."
"To make change happen we need to facilitate any stakeholder to easily approach sustainability. It is a complex matter which requires a straightforward solution. To advance on sustainability as an industry, we need to converge standards and facilitate transparent access to hotel sustainability data. Creating a base of confidence through harmonized language and shared criteria is key to fulfilling the shared responsibility we all have as suppliers."
"Just as GBTA's addition of sustainability questions to its Hotel RFP in 2013 was instrumental in harmonizing and streamlining the questions asked by travel buyers to hotels, it is exciting to see the Sustainable Procurement Criteria take this to the next level by providing an open-source, educational tool for the entire industry and encouraging hotels to advance in their sustainability journey."
"We are thrilled to be a proud supporter of the GBTA and commend their efforts in unifying sustainability procurement criteria and standards within the realm of corporate travel. At the Sustainable Hospitality Alliance, we truly understand the immense value of this work, as it empowers hotels to deliver superior responses to their corporate clientele, allowing them to dedicate more time and effort towards their sustainability initiatives. We wholeheartedly appreciate the importance of aligning metrics and standards, as evidenced by the Alliance's groundbreaking new strategy and benchmarking framework. With eager anticipation, we await the transformative impact that the GBTA's work will have on propelling the hospitality industry towards a state of Net Positive, where our sector not only thrives but also enriches our destinations by giving back more than it takes."
View the full list of companies consulted here.