The GBTA WINiT Awards recognizes the achievement of women who lead, inspire and motivate. They are extraordinary women who are respected for their leadership, resilience and confidence. We are thrilled to celebrate these high-caliber women globally, along with the allies and companies who support these women. 
Nominations will run June 1, 2023 – August 31, 2023. The WINiT Top 50 Awards will be announced the week of September 25, 2023. Individual award winners will be announced at the GBTA WINiT Gala on Thursday, October 26, 2023.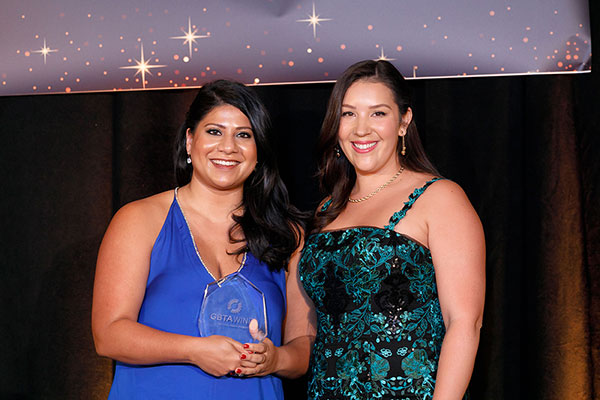 By nominating a woman, you are acknowledging her work. You are telling the world that she is extraordinary and has an impact on others. You honor her accomplishments and contributions to the workplace. 
We accept nominations for women leaders in the business travel-related industry worldwide. Previous nominees have included women from diverse backgrounds — executives, journalists, businesswomen, and media. We encourage diverse nominations of people of color, members of the LGBTQIA+ community, and individuals with disabilities. All nominees must hold a current position in a travel-related company or organization. 
How are Award Recipients Chosen?
Nominations are reviewed by our Selection Committee based on the information submitted. The Selection Committee members are each asked to evaluate the top nominees for each category on a ten-point scale. Nominee scores are averaged, and the highest-scoring nominee will win the award category. In the event of any conflict of interest where a committee member may need to review a nomination from their company or themselves, a colleague or any other scenario that may represent a conflict), a 'stand-in' committee member will evaluate the nomination and provide a score. 
Outstanding Woman of the Year
Recognize the most talented and impactful woman in the industry.  This is an extraordinary woman who inspires those around her.
Most Innovative Trailblazer
Celebrate women professionals who have broken traditional barriers and demonstrates a commitment to technological innovation.   
Best Mentor or Coach – Female
Recognize a woman leader who is determined to elevate women in the travel-related industries. 
Best Mentor or Coach – Male
Celebrate a male leader who is making a determined effort to elevate others and champions women in travel-related industries.
DEI Leadership Award
Recognize a female leader who has demonstrated exemplary leadership in advancing for diversity, equity, and inclusion in business travel.
The Future of the Workforce Award
Celebrate a woman from high school, college or university who has demonstrated exceptional impact through her achievements in academics, leadership, or extracurricular activities.
Company Achievement Award
Celebrate a company or organization that has created initiatives to support the professional development and advancement of women and are actively measuring and/or reporting its success.
These are the women who are reinventing themselves and the workplace.  They are leaning in and creating momentum that will be felt by those beyond their community and field.  They are the new role models, who are driving the cultural shift towards lifetime learning and innovation. 
 
Nominations in for the WINiT Top 50 can be submitted in any of the following categories: 
Women Innovating the Way We Travel
Is it a better product, a game-changing process, or an idea that improves the journey of the business traveler? This award honors the visionary and who has inspired others to join them in their efforts.  
Global Leader / Global Impact
The global leader / Global Impact Award recognizes a female leader who has made a significant impact on a global scale.  These women are committed to making a positive difference in the world. 
Rising Female Leaders
Celebrate early career professional women who are high-performing future leaders.  They represent the future of the industry, driving change and are identified as a thought leader.  This award recognized a woman who is in the early stages of her career and is poised for continued success.   
FollowHer: Legends in the Industry
Recognize an exemplary leader in the business travel industry.  She has been dedicated and committed to advancing women in the industry.  She inspires and drives change.
Meet the Selection Committee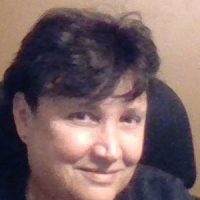 Susan Lichtenstein
Vice President of Sales
HQ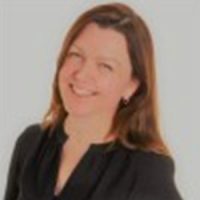 Emma Wilson
VP Global Marketing
SABRE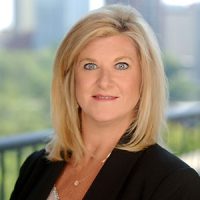 Anne Feeney
Assistant Vice President, Global Sales
Enterprise Holdings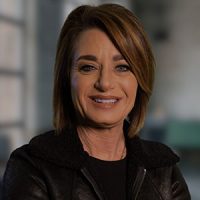 Wendy Ferrill
Vice President, Worldwide Sales
BWH Hotel Group
Hyatt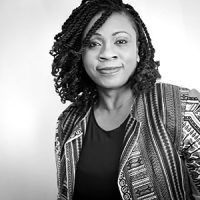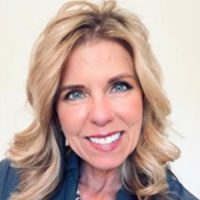 Kari Bigot
Vice President Passenger Sales – Americas
Chapman Freeborn Airchartering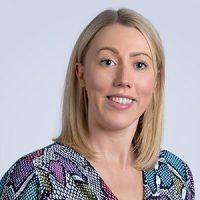 Laura Choules
Sr Director, Global Sales
Global Hotel Alliance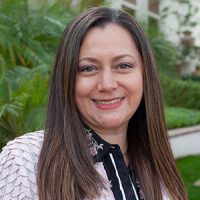 Eva Ramirez Ibarra
Associate Director of Sales, Business Travel, Mexico and Central America
BWH Hotel Group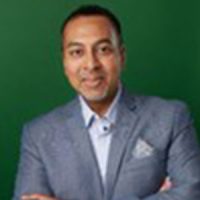 Stephen Gheerow
Sr. Manager, Global Travel
Bill & Melinda Gates Foundation